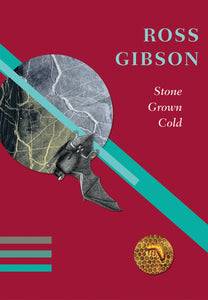 Cordite Books
Stone Grown Cold
Regular price
$13.00
$0.00
Unit price
per
ISBN: 9780994259622
Where does it take place, Stone Grown Cold?
Let yourself think it's a town you know well. Some bits are real and help like the sun on your back. Other bits have been gathered from gossip, screens and scumbags. There's a good dose of sex in it and knucklehead glamour. It's such a town. For good and for bad. With dazzle all over it. Dumb-arse to match. More gorgeous than reasonable. With everything you want. And who gives a fuck? Not prepared to play or say nice. Not much shame about the wrong things. Except on the quiet.
Most citizens are nine-to-fivers. They're always bumping into folks who are not:
sham company promoters; hollow share hawkers; men loitering in yards; mendacious women importuning on telephones; purveyors of poorly provenanced smallgoods; covert-camera seducers and follow-up extortionists; hotel 'barbers'; boarding-school snow-droppers; hospital potion filchers; theatre impresarios and fanciful futures conjurers.
Best accept it's a town knows you well.
–Ross Gibson
---