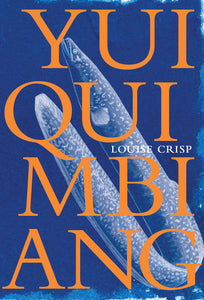 Cordite Books
Yuquimbiang
Regular price
$13.00
$0.00
Unit price
per
ISBN: 9780648056898
Yuiquimbiang is part of an ongoing project to create an ecopoetic form that integrates political essay and environmental poetics: a project that evolved out of my double life as a poet and environmental activist. It was driven by a desire to develop a radical ecopoetic form that would effectively communicate Australia's ecological crisis as encountered in two specific regions – East Gippsland and the Monaro – and enact an alternative inhabitation of the land.
The series of mainly long-form texts in this collection is grounded in extensive walking, listening and research. A concomitant slow reading is encouraged. In the drafts, the work included detailed references that have been distilled here in the notes section at the end. I have spent decades attending to this place, and continue to search for a glimpse of the pre-European grasslands and forests and celebrate their rare survival. The work attempts to defy the continuing colonial violence that permits and supports the undoing of the land.
'Yuiquimbiang' is the first recorded European mishearing / misrepresentation of a Ngarigu word, written down by John Lhotsky in 1834 as the name of a Monaro run, which later became known as Eucumbene. The Eucumbene River, once referred to as the East Branch of the Snowy River, was excluded from the 2002 intergovernmental agreements to return environmental flows to the Snowy.
–Louise Crsip
---